💬 If you are new to the world of chip tuning and remapping, you may have heard the expression "ECU Remapping Kit" or may have searched it in the internet to find out what equipment you would need for remapping purposes. If you own a vehicle and just want to remap your car, you can visit the nearest remapping and chip tuning centers. Keep in mind only to visit the most credible and trustworthy centers.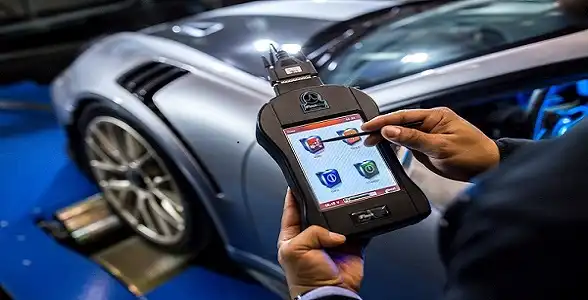 To help you decide whether a valid remapping center is valid, we have proposed a comprehensive article in the following link to you can use to check the validity of a center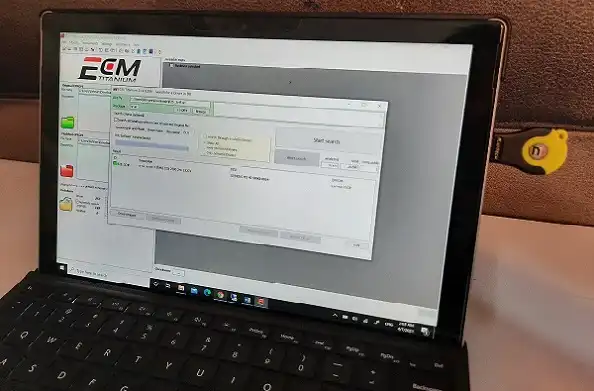 Now, as a vehicle owner, if you desire to do the remapping process yourself, you can utilize ECU Flashers such as "COBB", "ECUTEK", "Evolve-R", and "DIM my genius". All of these flashers read the program of your car via the "OBDII" Diag port and after reading the ECU, a set of pre-defined tuning programs that are saved on the memory can be loaded on the ECU.
One of the methods is to use "Tuning Boxes" such as "novitec", "JB4", and "race chip" which are auxiliary ECUs and can be found as "piggyback" on the original ECU of the car. You guessed it right! These parts will be placed between the wiring of the engine and the ECU. However, we do not recommend the aforementioned tuning systems for modern new cars.
Up to here, the information was provided for car owners. If you wish to become a chip tuner yourself, searching for ECU remapping kits on the internet will not be helpful, since there are various models of cars and ECU models in the marketplace. 
🚩Here, I will guide you through the knowledge you require for remapping:
1st step: Tutorial
Before investing large amounts of money into equipment, you must master the ECU "chip tuning" through courses or workshops. The reason for a workshop is to get familiar with the marketplace and to know which types of cars you would like to tune on. Only after attending a workshop is it suggested to invest in the required equipment. As an instance, one of the best programs in the market is the "k suite" program. If you wish to tune American muscle cars, "k suite" programmer may not be very efficient, therefore, it is recommended to get the "HP tuner" programmer.
2nd step: Hardware equipment
Now that you have chosen what brands of vehicle and ECU types you want to work on, you can proceed to buy the equipment accordingly. For example, if you want to remap BMW cars, there are a few models that require the ECU case to be opened. Therefore, before proceeding, you should purchase a soldier and soldiering system, a heater, a power supply, etc., and learn how to use them.
3rd step: Software
After you have read an "EMS" or "TCU" program, you can start the remapping process. In this section, you need to load the file in a tuner to change the file for you, although, you can do the remapping as a chip tuner yourself, before that it is suggested to attend workshops to learn how to use "WinOLS" and "ECM Titanium" to modify the ECU files. Overall, to enter this working field, we highly recommend you to sign up for the "CaracalTech ECU remapping training course" in which we have explained the full list of equipment and all the knowledge you need for remapping. Chip-tuning is a professional task and one can not tune chips by just purchasing a kit from eBay.
For more information and probable problems feel free to contact us:support@caracaltech.com
Dyno chip tuning file service
This service is provided to people who have slave devices or are unable to tune the ECU file themselves.
In four simple and fast steps, you can upload your file and download the modified file in short time.
Our files are tuned and tested on the dyno, and you can find the Dyno chip tuning  via this link